Since 1983, Children's Miracle Network Hospitals has been raising funds for hospitals across the United States and Canada — and our very own James and Connie Maynard Children's Hospital is one of them. All of the money raised through the local CMN Hospitals program stays right here in eastern North Carolina to support sick and injured children in our community.
Children's Miracle Network Hospitals was founded with two simple goals. The first is to help as many children as possible by raising funds for children's hospitals. The second is to keep those funds in the community in which they were raised to help local children. Children's Miracle Network Hospitals has grown dramatically since its founding in 1983. In just 38 years Children's Miracle Network Hospitals has evolved into the dominant organization actively providing better health care for all children. Children's Miracle Network Hospitals has grown into a tremendous year-round effort involving thousands of organizations, businesses, and individuals raising funds through special events and promotions.
Locally, as a fundraising program of the Vidant Health Foundation, 100% of the money raised by the Children's Miracle Network Hospitals program stays right here in eastern North Carolina to support Maynard Children's Hospital and the 29 counties it serves. Our children's hospital treats children with all types of illnesses and injuries, including cancer, heart, muscular, birth defects, cerebral palsy, and traumatic injuries.
Click here to read our Fall 2022 Newsletter.
Click here to read our Spring 2022 Newsletter.
For questions please contact [email protected] or 252-847-5437.
Follow us!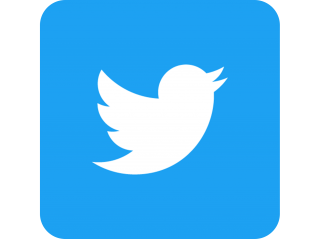 Other CMN National Partner Campaigns & Events:
Jersey Mike's Day of Giving: March 29
Ace Hardware Round Up: April 1-30
Publix Campaign: May 24 - June 4
Dairy Queen Miracle Treat Day: July 27
Ace Hardware Bucket Days: August 4-6
Panda Cares Day: August 8
Extra Life Tabletop Appreciation Weekend: August 19 & 20
Extra Life: November 4
Ace Hardware Holiday Round Up: November 1-December 31
Meet Our 2022 Miracle Children
Sledge Reaves was born pre maturely at 26 weeks after an ultrasound revealed fluid around his liver and brain. He was immediately intubated and taken to the Neonatal Intensive Care Unit (NICU). He progressed and after his ventilator was removed, he transferred to our Special Care Nursery. After more than three months, Sledge was able to go home. He's now happy and healthy and will turn 1 in July!
In June of 2021, Flora Perez jumped into a pool and injured her hip. After several days, her pain progressed and she could no longer walk. Flora had a T7 fracture and spinal cord compression. She underwent spinal surgery where pathology obtained during surgery revealed she had Ewing Sarcoma. Flora is currently undergoing treatment in our Pediatric Day Medical Unit (PDAY) and Kids Immunosuppressed Specialty Unit (KISU). She is an amazing young woman who, despite her condition, is always smiling and encouraging others.
Jamison Morgan was born at 26 weeks and was cared for in the NICU and required intubation, numerous medical interventions, and support until transferred to Special Care Nursery. He spent a total of 115 days at Maynard Children's Hospital. Jamison was the first patient enrolled in the new Hand to Hold program which marks milestones for NICU babies.
Scroll To Top